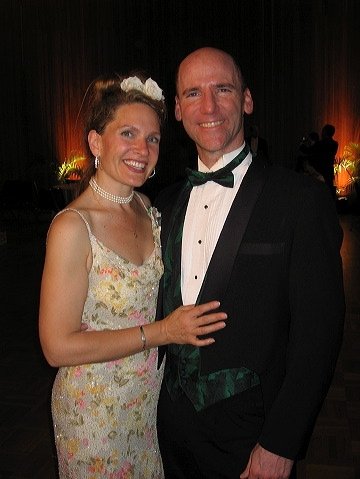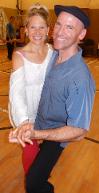 An internationally aclaimed world-class dancer & instructor, Ari is highly regarded for his fun, energetic, humorous teaching style which can't help but inspire his students with his own joy and love of dance. His clear, detailed attention to connection and partnership along with his ability to translate even the most complex dance movements and concepts into simple understandable instructions has made him one of the most highly regarded and sought-after instructors in his field.
Ari has been teaching, choreographing, and performing social dance both nationally and internationally for over 25 years, including numerous workshops as special guest instructor to Stanford University, as founder and co-director of "Waltz Week in Vienna" and "Heart Sound Fusion", and as the founder and director of "New Zealand Dance Adventure", "Harrison Hot Springs Dance & Spa Retreat" (B.C.), "The Swing, Rhythm & Blues Dance Weekend" at Villa Roma (Catskills, NY), and "Dancing with Horses" (Glenwood Springs, CO; Baltimore, MD & Victoria, B.C.).
Ari's breadth of styles include swing, waltz, salsa, tango, Latin, lindy hop, ballroom, balboa, blues, fusion, WCS, and NC2S. In addition, Ari is well-known as one of this country's leading innovators and instructors of "fusion" dance — a form of social dance which borrows elements from one style and blends them fluidly into another, as well as for his pioneering work in the field of wellness and dance therapy — using dance movement, balance, body awareness, and connection as modalities for diagnosing and treating individuals and couples. In 2009, Ari introduced the first fusion waltz & swing workshops to Vienna & Europe, and the first 'blues' classes to Israel. This year, he plans to include more such classes in their upcoming waltz week sessions.
*Fun Fact* When off the dance floor, Ari works as a physician and entrepreneur on faculty at Singularity University where he is one of the coordinators of Exponential Medicine, a world-renown program bringing top physicians, innovators, and investors together to explore how rapidly evolving, game-changing technology will impact the future of healthcare.
*Fun Fact* Ari is innovating a new workshop concept in teaching wellness through social dance, and will soon be putting on one of the Northwest's first such themed dance camp. Look for more details later this year at www.rolluptherug.com