NOTE: All room pricing listed below include
Seven nights housing at the Marina Chacala Villa Resort (or equivalent location)
All dance classes & local dance parties
Shuttle to & from the Puerto Vallarta airport, Sunday to Sunday
Limited car rental & gas for transportation in & around Chacala (we will have two cars available for the group)
Breakfast each day at the Villa (or in town)
Our group "welcome" dinner at the Villas
Our last night's dinner and dance at the

Mar de Jade Resort

Drinks & snacks
Early Bird Pricing available through June 15th, 2021!
Leave Your Cares Behind & Unwind at the "Marina Chacala Villa Resort"
(See photos at bottom of page)
During our retreat, we will be using three of the beautiful cliff-side villas at the Marina Chacala Villa Resort for our home base and residence. Although each room in the three villas is unique and distinct, we have divided them into three general categories based on their size, view, location, quality, and access to the pool. The prices below are based on double occupancy. Single, triple, and quad rooms are limited and may be available upon request.
All rooms have at least a twin, queen, or king bed, as well as a private bath, access to an open-spaced common area, a fully stocked common kitchen, a safe, and an outdoor palapa, as well as access to the common pool and cliff-side palapa (see photos below)
Jae will assign rooms on a first-come-first-served & needs basis, and in a way that can best accommodate the group's needs. Your understanding and flexibility in this regard is most appreciated!
PRICES:
The Three Room Categories Are:

Salsa Suite (3 available):

PRICE: $1,495 per person double occupancy ($1,995 single occupancy)




Amenities: Best quality and most spacious rooms with views, king-size bed, private bathroom, common kitchen & living spaces, access to pool.

Tango Lodge (the majority of rooms are these):

PRICE: $1,295 per person double occupancy (

$1,895

single occupancy)




Amenities: Better quality rooms with larger spaces, twin or queen-sized beds, private bathroom, common kitchen and living spaces, access to pool

Lambada Lair (2 available): [SOLD OUT FOR SINGLE FEMALES. Spaces for single males still available]

PRICE: $1,195 per person (triple occupancy, for single leads or single follows only).




Amenities: Good quality smaller rooms, twin-size beds, private bathroom, common kitchen and living spaces, access to pool




EARLY BIRD pricing is shown above
After June 15th, prices go up $100 in all categories
Villa amenities Include:
(see pictures below)
Fully equipped common kitchens with all of your basic essentials and cooking needs, such as dishes, utensils, oil, spices, etc. There is bottled drinking water available on site at all of the villas.
Spacious common 'palapas' (a 'palapa' is a covered, open-air penthouse patio) with spectacular views of the central pool and/or ocean.
A luxurious central pool accessible to all of the villas and surrounded by a verdant lawn and lush tropical gardens.
The property has a beautiful cliffside view overlooking the Chacala town & beach (the ballroom suites have ocean views as well)
The villa is surrounded by walls & trees for extra security & privacy.
Convenient on-site parking is available
Wireless internet is available (though given it's Chacala, it may not alway see reliable)
Access to the community's private beach and amenities (located a short walk or drive away -- see pictures below) include:

A pristine, white sandy beach and palm grove
Two large pools (for swimming laps or lounging)
Tennis & pickle-ball courts (bring your own rackets & balls)
Beach volleyball court (bring your own volleyball)
An covered oceanside palapa for food and drinks
Kayaks & paddle-boards (available for rent)
lounge chairs and umbrellas

The Marina Chacala Villas and Beachfront are non-smoking properties
*PLEASE NOTE: In the event that the reserved villas sell out, we will be using the nearby homes for additional housing. Each of these residences has similar room offerings and has agreed to honor the prices above. If your requested room is not available at the Villas, we will work with you individually to arrange suitable housing at one of those other properties.
Other Logistics:
Getting Around: We will have a limited number of cars available for small groups or individual use to drive into town or to the private beach at Chacalitas.
In Town: The Chacala town center and lovely Chacala Beach is just a 15-20 minute walk or five-minute drive away.
Organized Guided Tours: Please refer to the menu below for a list organized guided tours (and costs) that will be available to you during our stay. CLICK HERE for a list of available organized tours
Things to do on your own in the region: (you can organize your own group and use one of the cars if available). Activities include beach-combing, sunbathing & lounging; oceanside dining; fishing, surfing, snorkeling, whale watching or bird-watching; attending "La Penita" market day; visiting the crocodile farm; hiking to the petroglyph archeological site; private beach trips with picnics; Sayulita day trip for zip line or surf school; visiting the artist colony of Las Panchas; evening trips to disco in Sayulita or Gauyabitos, and more!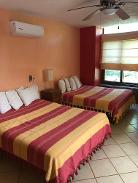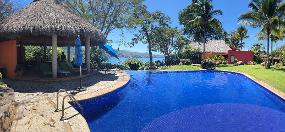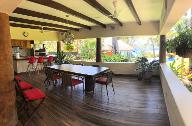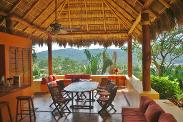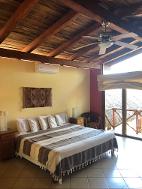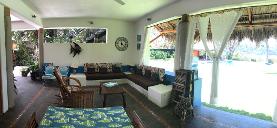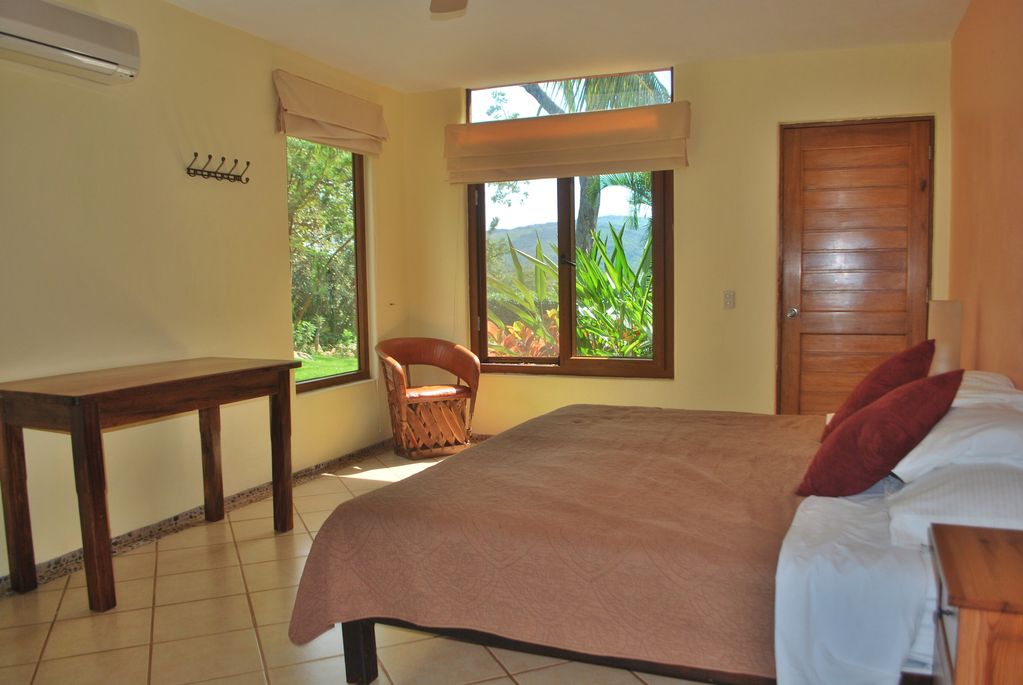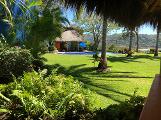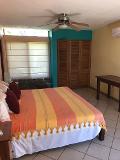 The Private Beach Club at Chcalias